Intelligent highlight desktop screen
Exquisite and convenient, flexible placement | New fast and dynamic display on price list posters | Thousands of stores, bringing together menus Fun promotion
Highlight 700 nits
Quad Core CPU
Store Signage Cloud

long duration
Android system

Equipped with audio system
Adhering to minimalist aesthetics
Crafted by artisans for a stylish appearance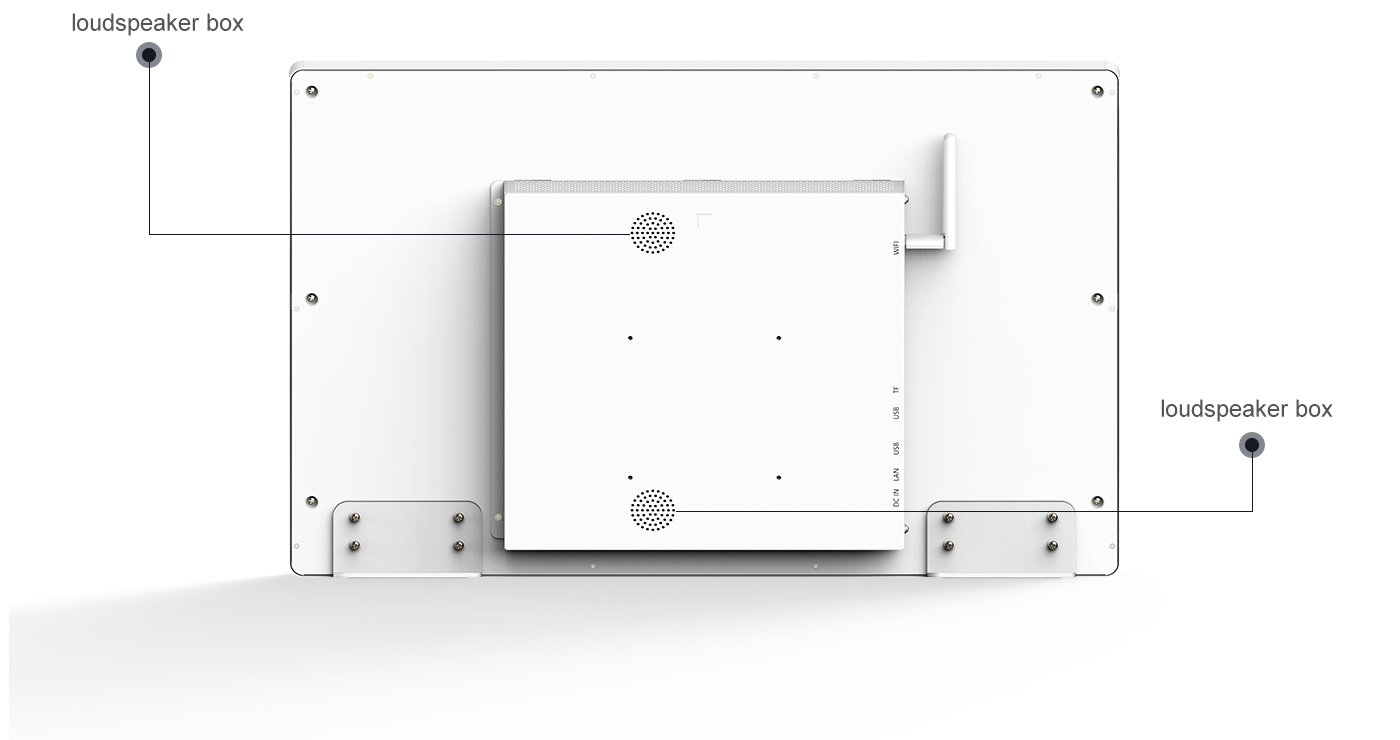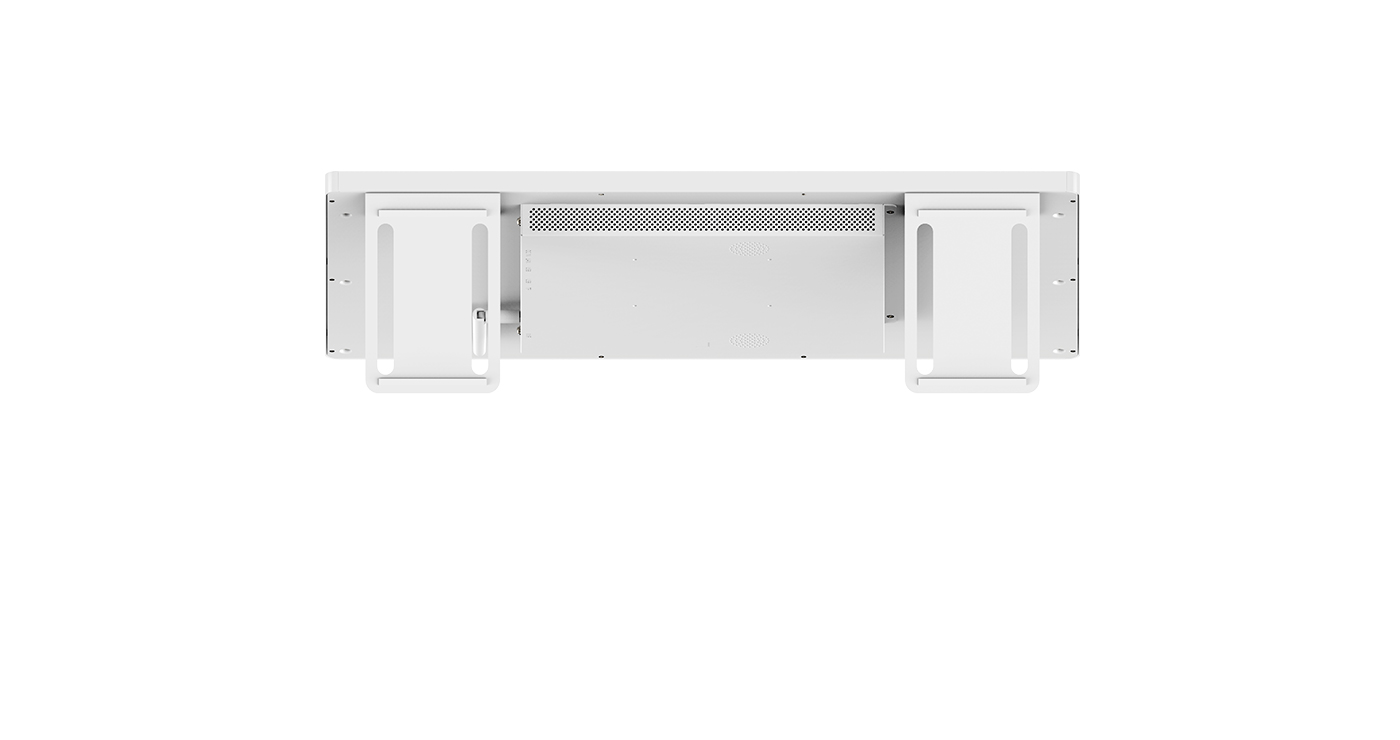 Further improvement in store efficiency, saving time, effort, and money
Compared to traditional paper printed products, the menu is dynamically presented, paperless operation, reducing material loss, saving space, and being more environmentally friendly
Fearless of strong light, with a "bright" in front of you, ordering becomes faster
High brightness 700cd/m ², High contrast 1200:1
Specially designed bright screen, fearless of strong light influence, always maintaining bright colors
HD display, resolution 1920 × 1080 thousand and eighty
Exquisite and gorgeous colors, lifelike visuals, restoring true colors under various lighting conditions, meeting the color needs of any environment
Goodview SaaS Services
Remote publishing, convenient operation, free selection of menu templates, one click publishing for thousands of stores, built-in store signage cloud system, supporting multiple synchronous remote publishing and management, making information publishing faster and safer.
Remote release of software lightweight applications
The 6 major advantages of adapting to store signage cloud include one click synchronization, full screen display for thousands of stores, more secure information management database, fast updates, and promotion at any time, meeting the management needs of thousands of stores.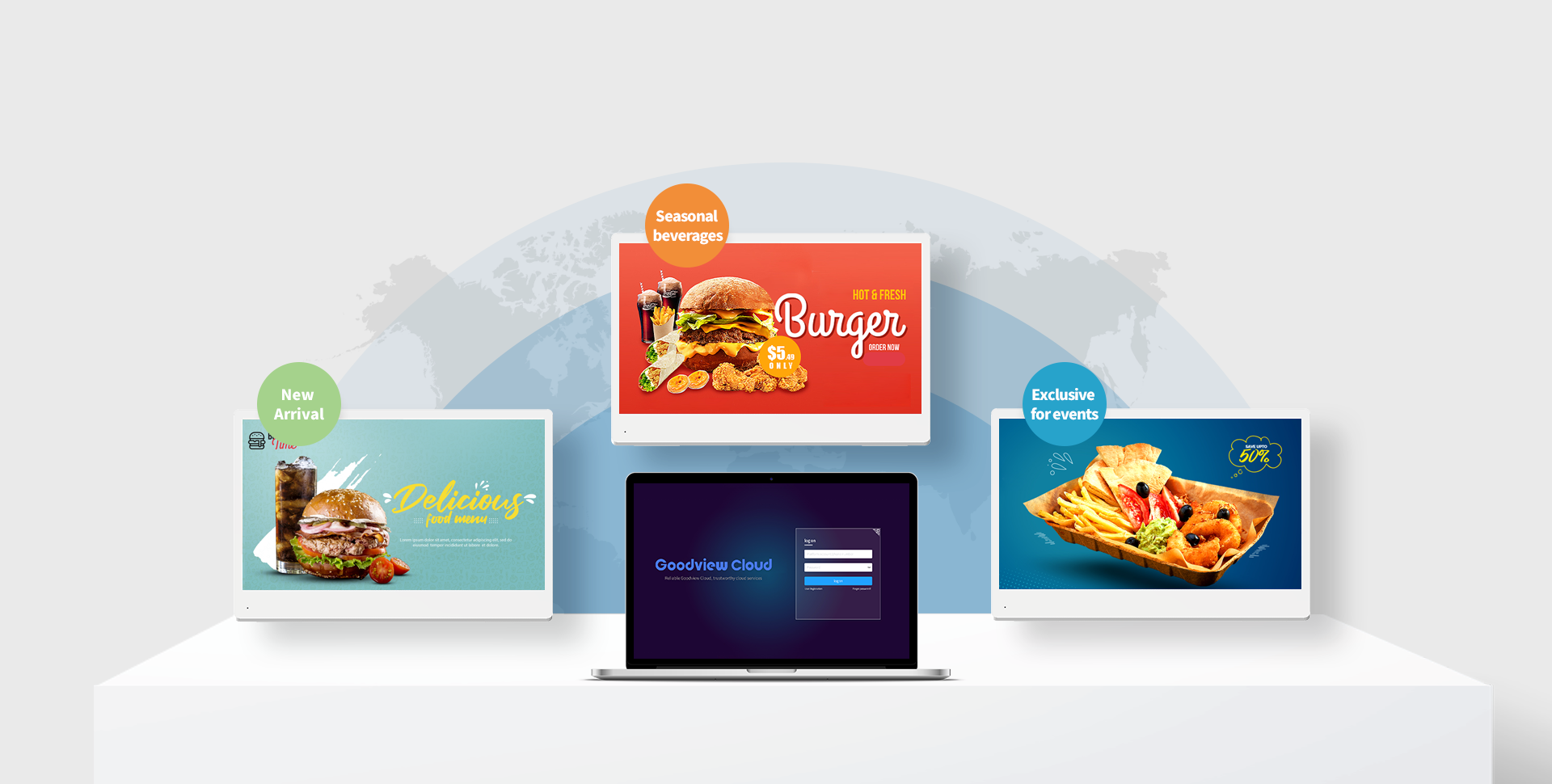 Built in rich templates
Diversified intelligent menu display, product poster display, price list display,Can place QR codes to drive strong store traffic flow
Product appearance, ingenious craftsmanship, all on one screen
High tech appearance, portable, more space saving, clean and high-end atmosphere; Small size, flexible placement for multiple scenes, and convenient display.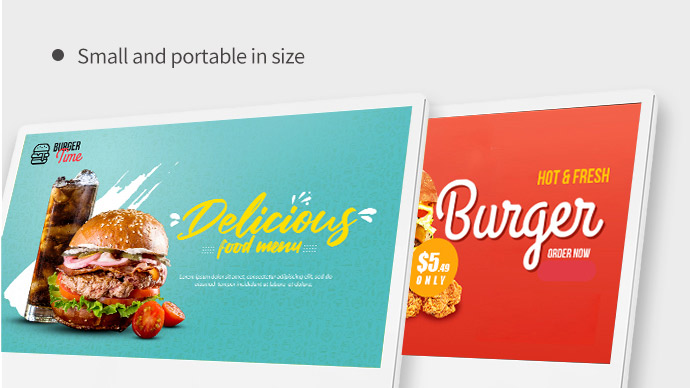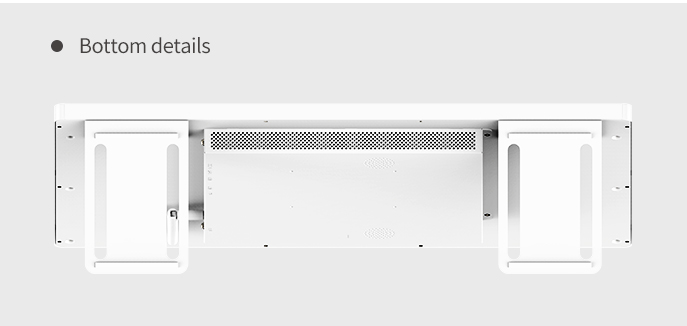 Size details
DCIN 、LAN 、USB 、TF Rich interfaces to meet various application needs. Simple connection Multiple solutions are easily implemented.
Application Scenario
Widely used in various stores such as tea and beverage stores, catering stores, etc., creative menus are paperless,
achieving maximum store floor efficiency and helping store digital upgrades.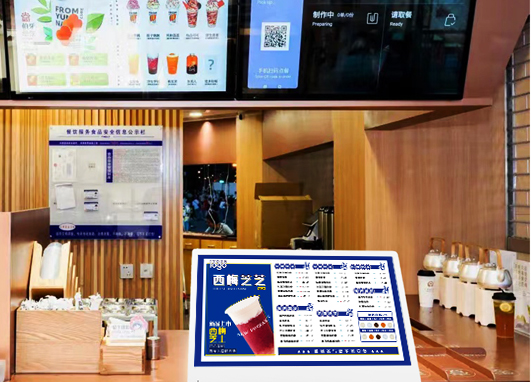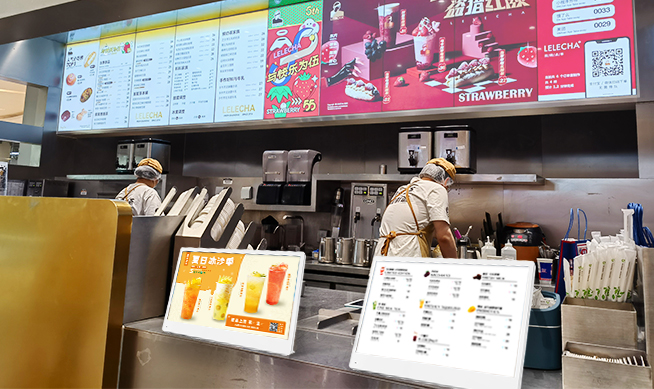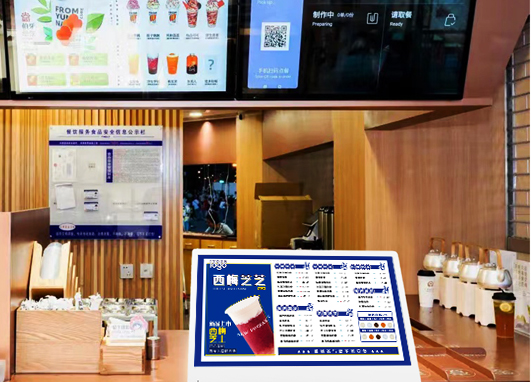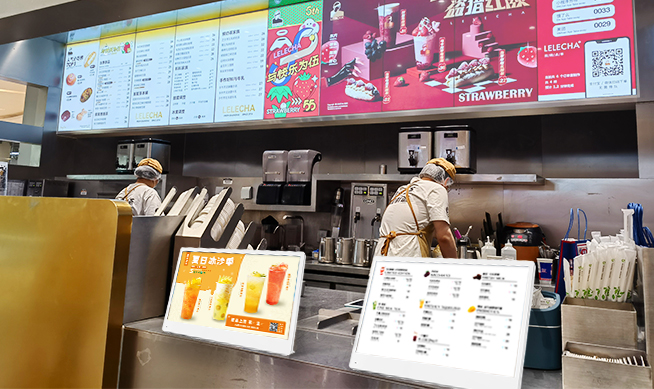 Message content
Submit information